Date/Time
Date(s) - 30th March 2017
All Day
Add to your calendar: iCal
Location
Manchester Piccadilly Station
Categories
The 2017 Rail Tour will be a meander around west Cheshire, The Wirral and the Mersey Estuary with a diversion into Wales to include a short stop in Wrexham. The ticket suggestions are the Cheshire Day Ranger (£15.00 with a railcard) plus a separate ticket for the Chester to Shotton via Wrexham segment (£6.40 with  a railcard, although a Shotton to Wrexham return may be a cheaper option).
In keeping with the past tradition, illustrated notes and historical maps with be provided. The suggested route is to depart Manchester Piccadilly on the 09:17 departure for Chester. This train goes direct to Chester on the interesting route across mid-Cheshire via Stockport, Altrincham and Knutsford, arriving Chester at 10:47. Anyone not using this train should meet up with the group in Chester railway station (by the main ticket barriers) in time to travel on the 10:58 rail replacement bus service departure from Chester to Wrexham General where there will be time for a brief introduction to the railway history of Wrexham. The next journey legs will be from Wrexham Central to Bidston following the Great Central route over the former Wrexham, Mold & Connors Quay and North Wales & Liverpool lines, and then Merseyrail to Ellesmere Port, arriving in time to board the only afternoon train from Ellesmere Port following the south bank of the Mersey to Warrington. There are several options for returning to Manchester (and other destinations) from either Helsby or Warrington. Arrival in Manchester from Warrington Bank Quay will be at 17:27.
Prices and timings are based on the current timetable.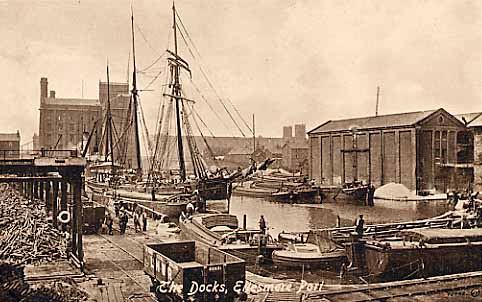 Note: Due to the scheduled rail replacement bus service between Chester and Wrexham, there will be very little time for a pub or cafe lunch in Wrexham.Even though we have almost an hour in Birkenhead, it is probably advisable to bring sandwiches and a flask.
Use this link ( 2017 Rail Tour Itinerary & Notes) for details of the tour including 20 pages of notes illustrated with maps & photographs..
As a rail replacement bus service is scheduled between Chester & Wrexham, please check this website again for any updates nearer to the date of the tour.
For additional information contact Roger Brice (roger.brice1945@gmail.com; 01625 533959 / 07702 303242).